KURSE PER MICROSOFT EXCEL
NIVELI FILLESTAR
Section 1: Basic Skills
Excel Introduction
The Excel Interface
Accessing and Saving Files
Read and Enter Data
Section 2: Efficiency of Use
Keyboard Shortcuts
Editing
Section 3: Data Analysis
Basic Arithmetic
Sorting and Filtering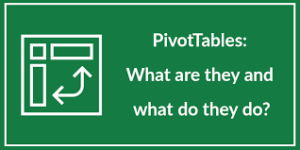 NIVELI MESTAR PER EXCEL
Customising Excel
Changing Excel settings to suit the way you use Excel. Includes: font face, number of worksheets, frequency of autorecovery, default view, Autocorrect and Ribbon alterations. Excel Add-Ins – Solver, Analysis TookPak. PowerPivot and Inquire.
Housekeeping
Naming and storing Excel files. Version control. Making backups.
Connecting Workbooks
Setting up links between Workbooks. The dangers and pitfalls of doing so.
Managing links between Workbooks and updating external references.
Troubleshooting – finding 'missing links' and using auditing tools.
Documentation
What to document, and how, in order to produce clear and robust spreadsheets.
Cell Formatting
Basic font formatting, alignment – Including horizontal and vertical alignment, wrapping, merging, orientation, Alt-Return; consistent, sensible row heights & column
Styles – to make spreadsheets more and consistent. Formatting tools
Number Formatting
Types of number (E.g., currency, %, decimal, negative numbers) – and Excel formats best employed. Custom number formats and how to maximise impact and clarity.
Conditional Formatting
Changing the format of cells depending on their value. Graphical conditional formats. Writing conditional format formulas.
Graphs and Charts
Creating simple charts and editing them to control and improve formatting. Choosing the right chart Principles and guidelines for communicating well with charts. Sparklines and Maps (when and how to use).
Page & Print Setup
Displaying spreadsheets as pages. Page layout view, page breaks, print area,. Printing from multiple Worksheets (and that default will be to print only from active Worksheet). Headers and footers. Adjusting page setup. Printing very large sheets of data
Protecting and Sharing
Protecting Workbooks and when it's useful or necessary locking cells, Worksheet protection, Workbook protections, allowing users to edit ranges.
Permissions and granting access to folders & files, how to work with others on the same files and different files (both in process terms and using Excel functionality; when not to use it, avoiding conflicts). Sharing via the Cloud.
GoogleSheets
What is Googlesheets and why use Google Spreadsheets?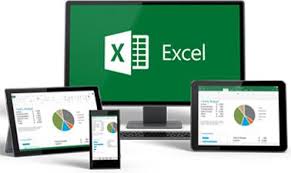 NIVELI I  AVANCUAR
Session 1 – Excel basics
Introduction to spreadsheets
Office and Excel overview
Basic text and cell formatting
Basic arithmetic calculation
Special paste
Freeze pane
Auto completion of series
Sort and filter
Charts
Data validation
Session 2 – Advanced Excel capabilities
Conditional formatting
Importing data and text to columns
functions
o Mathematical
o String
o IF, AND, OR
o Searching: match, search, vlookup
o Dates
o Misc
Pivot tables
Recording and editing Macros